 Party Time Photos is well known for its college, high school, wedding, and corporate candid event photography services. Party Time Photos is the sole photographer for fraternities and sororities at Texas Tech University and photographs most university and high school events in the West Texas area. We specialize in taking quality candid photos at date parties, proms, weddings, and large group events. All of our candid photographs are taken using high quality digital cameras. We also offer an innovative online ordering system so you can browse all of the pictures taken at your event and conveniently purchase them on the Internet.
Party Time Photos excels at group photography. Whether you need a company group photo to place on holiday greeting cards, a picture of an entire high school graduating class, or just want to have a photo of your organization to remember your friends by – Party Time Photos can provide it for you. Our group photographers are the best in the industry, following an extensive training regimen that is guaranteed to give you the highest quality of work available. Group photos can be shot at your choice of location. We photograph school groups, business groups, reunion/alumni groups, and more.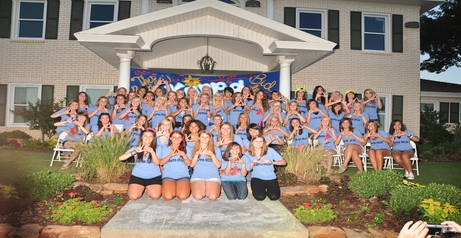 Sports Team, individual and Action Photos:
No matter what athletic activities your child participates in, we want to help make those memories last. Party Time Photos can take individual, group and action photographs at your choice of location. We offer a convenient View First system, where we photograph all participants (no child left behind) with multiple poses. Customers can view and purchase photos of their athlete online. Coaches do not have to worry about the hassle of collecting and submitting payments. We take the work away from the league and coaches. When Party Time Photos photographs your team and individual members, the head coach receives a FREE 5x7 of his/her team. See our Sports Samples for new exciting products.